Please call us today to schedule a phone or video consultation with an attorney.
Immigration Lawyer in Houston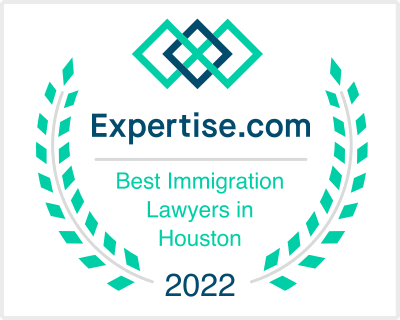 Salinas Law Firm in Houston, Texas offers premiere service to individuals and businesses. We strive to be efficient, cost-effective, and professional in serving your interests.
Considered one of the top 10 Immigration Law Firms in Houston, we have always been committed to delivering the highest standards of professionalism, integrity, honesty, justice, dedication to service, and upholding human rights.
We have one of the most experienced Immigration Lawyers in Houston, Texas, with over sixteen years of experience handling cases related to Immigration, Wills and Probate, Accidents, and more.
Our Immigration Attorneys in Houston provide experienced quality representation. When it comes to potential legal consequences, experienced quality representation is not just preferred but necessary. As one of Houston's leading Immigration Law Firms, we strive to serve you with creativity, sensitivity, and diligence.
Explore our Comprehensive Legal Services
At the Salinas Law Firm - on Houston's west side, just outside the 610 Loop near Galleria - we serve every kind of client, from individuals needing immigration assistance to companies interested in general counsel. We address the legal problems that matter to people:
Importance of Hiring an Immigration Lawyer
Applying for U.S. immigration benefits involves extensive immigration paperwork. Filling out forms and gathering the necessary documents can be overwhelming.  An Immigration Lawyer possesses the knowledge about the appropriate procedure for preparing and submitting these forms.
An immigration lawyer will help you meet the requirements, collect necessary documentation, and assist with the interview process. Our Houston Immigration Attorney has successfully helped countless of individuals and businesses and is prepared to assist you as well.
Individuals applying for an immigration visa may not be familiar with visa requirements and procedures, which increases the likelihood of missing important documents during the application process.
An immigration lawyer simplifies your process by ensuring you have the necessary documentation and preparing the paperwork in advance, thereby expediting the process and avoiding any potential delays.
Protect Your Rights
After you arrive in the U.S., the immigration lawyer remains available to provide legal assistance as needed with legal matters related to business transactions, estate planning, wills and probate, accidents, and more.
An immigration lawyer will help you understand your legal rights and responsibilities.  If you encounter legal issues while working or studying in the U.S. on an immigration visa, don't hesitate to seek the assistance of an Immigration Attorney to obtain legal help.
Renewal of Immigration Visa & Obtain Green Card
If you are looking to renew your immigration visa or obtain a Green Card (Permanent Residence of the U.S.), an immigration attorney can guide you through the entire process.
They can help you understand the process and navigate the many legal complexities of obtaining a green card.
At Salinas Law Firm, our Immigration Attorney in Houston, has assisted countless of individuals and businesses with visa renewals and obtaining a Green Card.
Why Choose Us?
Access one of the most experienced Houston, Immigration Lawyers by contacting Salinas Law Firm. For over 16 years, we have been dedicated to fighting for small businesses, individuals, and their families. That means giving the same quality of legal representation that they'd find at large firms but without the big-firm price.
Our Houston Immigration Lawyers are highly experienced in handling immigration cases. After successfully helping countless of individuals and businesses, we are well aware of many different scenarios and pathways to help you obtain the desired immigration benefit.
What You Can Expect At Salinas Law Firm
Personal attention
Your case will be handled by an attorney, not by an associate attorney or legal secretary.
Respect
We recognize that each client has only one case, and to that client, that case is the most important, the most urgent thing in his or her life. We treat each and every case that way.
Affordability
Your attorney fees can be calculated on a flat-fee basis, hourly basis, or contingency when applicable. Payment plans are also available. We utilize the advanced technology to provide clients with the same quality of service as large firms, but at far lower fees.
Responsiveness
Personal legal attention from an attorney is always just a phone call away. We answer emails and phone calls promptly.
Faithfulness
We are always on your side. We press claims for injuries when you are hurt, and we defend you when you are unjustly sued.
Do you need legal assistance?
Contact the Houston immigration attorney at Salinas Law Firm, at 713.518.1711 or write us using the contact form
We leverage our knowledge and resources to assist you with efficiently navigating the U.S. immigration system. Our Houston Immigration Lawyer understands what is at stake in any immigration matter and can provide you with the diligent guidance you need to succeed.
Our Immigration Lawyers in Houston understand that every case is different and will require a unique and tailored approach. You can rest assured that we will explore all available options and handle your case with the efficiency and personal attention it deserves.
Assistance in the Spanish Language - Se habla español.
If you are searching for a Spanish-speaking Immigration Lawyer near me, Salinas Law Firm is here to help you.
We provide assistance in the Spanish language for immigration related cases and non-immigration matters such as estate planning, probate, car accidents, and business transactions.
We understand language can be a barrier, and we eliminate that by providing comprehensive services in the Spanish language to help you navigate the complex legal system. Contact us for a consultation with our Spanish-speaking Immigration Lawyer in Houston.
~ Attorney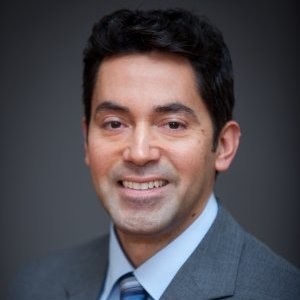 ~ Of Counsel
~ Legal Assistant
~ Legal Assistant
Claudio Bizzarri
I called Salinas Law firm few weeks ago to help me with an issue I had to resolve and I needed help. Mr. Salinas was able to resolve the issue quickly and in a very professional way. Mr. Salinas was always available to answer my questions and was constantly updating me on the status of the activities. If in the future I need to hire again a lawyer, I'll definitely call Salinas Law Firm again.
Jessica Karasek
Mr Salinas did an amazing job! From the very beginning he explained everything clearly and never got frustrated with my multiple queries and emails. He was able to help me all the way from my K1 visa to citizenship without any issues at all. I definitely recommend this firm.
Shelly Williams
My experience doing business at Salinas was an excellent one. He is well experienced in his field, I have no regret doing business with him and would recommend his law firm to anyone who needs a positive end result.
Abdullah Awan
Helped me immensely with my case, cant thank them enough. Always respond on time, never any delays, very knowledgeable. They knew exactly what to do and how to do it, i have already recommended them to a few people and everyone was happy with the outcome.
Claire Guppy
Mr. Salinas assisted with my Green Card application. The advice I received was invaluable, and I knew exactly what to expect on the day of my interview and which documents to present. The service was professional, articulate and clearly reflects the high level of knowledge and experience Mr. Salinas has in this field. I highly recommend this law firm.
Eysel Hall
I would like to mention that Chuck Hooten's services at Salina's law firm where amazing. He was always available to address any questions or concerns that I had. He was very knowledgeable about the citizenship process and even help me study for my interview which I was approved thanks to his help. I highly recommend him to anyone that need immigration help.
Giovanni Costanza
Mr. Salinas is been my lawyer towards my entire immigration process. He handled my case professionally and all my applications to USCIS were successful. I definitely recommend him.
Shel Saripella
Excellent law firm. Very knowledgeable and always available and responsive to our questions. Highly recommend and will use services again if needed. Mr. Albert is one of the best immigration lawyers.
Jacobo Navarro
Clear, direct and keeping everything uncomplicated, Supportive and Professional. Have Chosen Salinas Law Firm to represent my case was a clever decision. Thanks.
Danice TK
Highly recommended. We had a great experience .They helped us giving outstanding assistance on my immigration process and were very responsive each time we reached out for questions. Thank you for making such stressful process much easier!
Frequently Asked Questions
When should I contact an immigration lawyer?
If you're unclear about your eligibility for a green card, you are applying for an investment-based visa such as an E-2, you receive government requests for evidence, you find the immigration documentation process confusing, you are preparing to work in the U.S. for a U.S. employer who has not guided you through the immigration process or for other legal requirements, you should immediately contact an immigration lawyer.
What does an immigration attorney do?
An immigration attorney is able to represent individuals and business clients before the appropriate government agency and administrative courts or when the need arises. At Salinas Law Firm in Houston, Texas, immigration lawyers also guide their clients pertaining to their legal rights and obligations related to immigration, among other things. Additionally, an immigration lawyer will suggest various courses of action based on their experience and knowledge of immigration law.
Can immigration lawyers speed up the process?
The more well-prepared and thoroughly supported an immigration application is, the more likely the application may be decided quickly and approved. The path to citizenship is complicated, and involves a lot of intensive paperwork. A simple mistake can derail your application and send you to the back of the line. Therefore, hiring the Salinas Law Firm in Houston, Texas who is experienced with the process can help substantially in making sure it all goes as planned.
What do immigration lawyers want to know?
In consultation with your immigration lawyer, you can expect them to ask you basic introductory questions in order to gain more insights about you. At Salinas Law Firm in Houston, you will receive a personal case review by an attorney in order to determine what type of help you might require. They typically inquire about your immigration history, if any, along with availability of necessary documents that you would need to present.
What's the difference between immigration attorney and a lawyer?
Essentially there is no such difference between "immigration attorney" and "immigration lawyer". They are used interchangeably while they legally represent you in the case you seek an immigration benefit or even defend you in the case of deportation or removal proceedings.
How much does an immigration lawyer cost in Houston, Texas?
An immigration lawyer in Houston, Texas can roughly cost an average between $350 and $1,500 to file a specific immigration form. However, these rates are not final. The more complicated the case and the more experienced the attorney, the higher the rates can be. Remember: cheaper isn't necessarily better. You should consider many factors when hiring an attorney. Do your research. Ask your friends and family. The right lawyer can make all the difference and there's no reason to cut corners on an important legal issue. Contact our office at this number 713.518.1711 to schedule a consultation and receive a price quote that caters to your needs.
Who is the best immigration lawyer in Houston Texas?
At Salinas Law Firm, immigrants as well as their families can receive premiere & best service with their family-based petitions, citizenship through naturalization, permanent residency, work visas, waivers or even consular processing. With years of combined experience, we can also offer quality representation in business matters (formation of entities, contract drafting and review), estate planning and probate (wills and trusts) or even personal injury (car accidents).
How do I choose the right immigration lawyer in Houston?
When selecting an immigration lawyer in Houston, it is important to consider their experience, reputation, and specialization in immigration law. Look for reviews or testimonials from previous clients, and ensure they are a member of reputable legal organizations, such as the American Immigration Lawyers Association (AILA).
Can an immigration lawyer in Houston help me with family-based immigration?
Yes, an immigration lawyer in Houston can assist with family-based immigration. They can help you navigate the process of petitioning for family members to join you in the United States, including spouses, children, parents, or siblings.
What should I bring to my initial consultation with an immigration lawyer in Houston?
For your initial consultation with an immigration lawyer in Houston, it is helpful to bring any relevant documents, such as passports, immigration forms, or letters from immigration authorities. You should also prepare a list of questions or concerns you have about your immigration matter.
How long does the immigration process typically take with the assistance of a lawyer in Houston?
The duration of the immigration process can vary depending on the specific circumstances of your case. While an immigration lawyer in Houston cannot guarantee a timeline, they can provide an estimate based on their experience and knowledge of the immigration system.